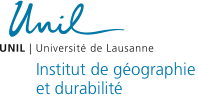 Institute of Geography and Sustainability of the University of Lausanne


Research projects
---
---
Paris 2024, Los Angeles 2028: A turnaround for the Olympics after the crisis?
Research fields
Urban matters

Keywords
Urban development
Olympics
Crisis

Funding
Interdisciplinary Centre for Sports Research
Duration
October 2019 - July 2022
Website
https://news.unil.ch/display/1571294415649
Researchers
Müller Martin (Scientific collaborator) [web] [email]
Wolfe Sven Daniel (Scientific collaborator) [web] [email]

---
In this project we propose to investigate whether the preparations for the Olympic Games in Paris 2024 and Los Angeles 2028 represent a new departure in terms of planning practices for large events, so-called mega-events. This is timely due to the current crisis of the Olympic Games where – after the wasteful planning for Sochi 2014 and Rio de Janeiro 2016 – very few cities are still interested in bidding for these events. Indeed, the Olympic brand has been bruised by exorbitant costs, allegations of corruption, construction delays, security concerns, evictions and marginalization of the host population, and the widespread destruction of the natural environment. These crises led to a decrease in the demand among cities to host mega-events, particularly in the developed economies of the Global North – witness, for example, the bidding for the FIFA men's World Cup in 2026, between Morocco and the United Bid (Canada-USA-Mexico), or the withdrawal of Oslo, Stockholm, Krakow, and Lviv from the 2022 Winter Olympics, leaving only Almaty and Beijing. Partly in response to these challenges, the International Olympic Committee began a process of reform, releasing Agenda 2020, a roadmap for future development, and The New Norm, a set of concrete policy changes designed to make bidding for and hosting the Olympics more flexible, cost efficient, and sustainable. In light of these crises and attempts at reform, we propose to investigate the planning and impacts of the 2024 and 2028 Summer Games, which have returned to traditional hosts in Paris 2024 and Los Angeles 2028. We do not imagine this project as an evaluation of The New Norm per se, but rather envisage an exploration of how the Paris and Los Angeles organizing committees are enacting developments in light of these crises and reforms. In so doing, we endeavor to determine whether these two Games represent a turning point for the Olympics as a whole, moving towards more sustainable and egalitarian outcomes for hosting, or whether they are rather part of a long decline.
Based on our previous research on mega-events in eleven countries and twenty cities (Müller 2015a; Müller and Gaffney 2018; Wolfe and Müller 2018), we ground this project in reference to the most common potential pitfalls of mega-event planning and governance. From this vantage point, we examine how these issues are addressed, if at all, by the International Olympic Committee, by the Organizing Committees, by host city administrations, by protest groups, and by academics involved in researching mega-events. Specifically, we focus on questions of costs, promised benefits, and the intersection of priorities between the event and the host city, with the potential for exacerbating or ameliorating inequalities.
The research design combines data from semi-structured interviews and site visits, as well as bidding documents, contracts, general plans, event handbooks, media reports, and policy documents like Agenda 2020 and The New Norm. We will source interviewees from planning and operational groups in the Paris and Los Angeles organizing committees as well as from within protest groups in opposition to the Olympics, such as Quel Sport? and NOlympics LA. In this way we guard against the excessive optimism or pessimism that could result if we were to restrict our research activities to a single group. Thus, we attempt to provide a balanced investigation of developments in both cities and determine whether and to what degree organizers have been able to ameliorate the deleterious outcomes that have become symptomatic of recent Olympic Games.
---