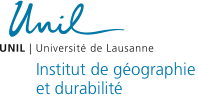 Institute of Geography and Sustainability of the University of Lausanne


Research projects
---
---
Challenges of municipal solid waste management: Learning from post-crisis governance initiatives in South Asia
Research fields
Political ecologies

Keywords
India
Urban Political Ecology
South-South Partnerships
Nepal
Sri Lanka

Funding
Swiss Programme for Research on Global Issues (r4d), Swiss National Science Foundation, Swiss Agency for Development and Cooperation
Duration
November 2018 - October 2020
Website
https://wasteoflife.home.blog/
Researchers
Hollenbach Pia (Scientific collaborator) [web] [email]
Véron René (Principal Investigator) [web] [email]

---
The South Asian region, home to nearly one quarter of the world's population, is witnessing the highest regional waste growth rate in the world, with municipal solid waste production expected to nearly triple between 2010 and 2025. The common response to this challenge is based on approaches that give emphasis to engineering and modern management. Such technical-institutional systems – in many cases centralized ones that may have proved successful in industrialized countries –are promoted by international donors, "sold" by transnational private firms and imitated by municipalities, often regardless of their technological appropriateness, institutional fit, local financial and technical capacities, as well as political and socio-cultural acceptability.
This project aims to examine alternative approaches to municipal solid waste management that are based on participation and collaborations between local stakeholders and on shortened, circular waste chains. In particular, we seek to analyze the political and sociocultural processes that have led to relatively successful alternatives and to assess their potential replication in different geographical contexts. To do this, recent governance initiatives that emerged endogenously in the wake of natural or human-induced crises in three South Asian cities are studied. In Thiruvananthapuram (Kerala, India), the municipality developed an innovative decentralized, community-based municipal solid waste management system after local protests in 2012 forced the closure of the centralized waste processing (composting) plant in the urban periphery. In Nepal, the earthquake and an Indian road blockade in 2015 hindered garbage trucks to move solid wastes out of the cities. In response, small private companies emerged to start door-to-door waste collection and neighborhood clubs took up awareness-raising activities in the urban periphery of Kathmandu. In the Colombo metropolitan area (Sri Lanka) the response to a lethal collapse of a municipal garbage dump was different: a special police unit, the Environment Police, increased its efforts to enforce the preexisting non-littering laws and to oblige people to use sorting waste bins in public spaces and waste segregation at source in their homes.
The research is carried out by an international and interdisciplinary team drawing upon the disciplines of geography, sociology, political science, development studies and engineering. It will contribute to a better understanding of the political and sociocultural processes that facilitate the emergence of innovative, politically feasible and socio-culturally appropriate initiatives in municipal solid waste management. In collaboration with local NGOs, emphasis is put on mutual learning through horizontal South-South partnerships between local authorities, civil society actors and researchers across South Asia.
---
Publications
Véron R., Fernando N., Narayanan N. C., Upreti B., Ambat B., Pallawala R., Rao Dhananka S., Zurbrügg C.

(2018). Social processes in post-crisis municipal solid waste management innovations: A proposal for research and knowledge exchange in South Asia

Research Ideas and Outcomes,

4 Doi:10.3897/rio.4.e31430
Info

Upreti Bishnu Raj, Upreti Drishti, Véron René, Rajbhandari Sudarshan, Kamacharya Yash Man, Hollenbach Pia

(2020). Institutional architecture of municipal waste management in Nepal.

(Report)

Info

Fernando Nishara, Silva Malith, Véron René

(2020). Municipal solid waste governance in Sri Lanka: a literature review.

(Report)

Info